Careers
Navigating a successful career transition
Have you ever found yourself at a career crossroads within your current company, wondering how to chart a new path forward? Join us as we explore the story of Katie Lock, as she masterfully navigated her career transition within mx51.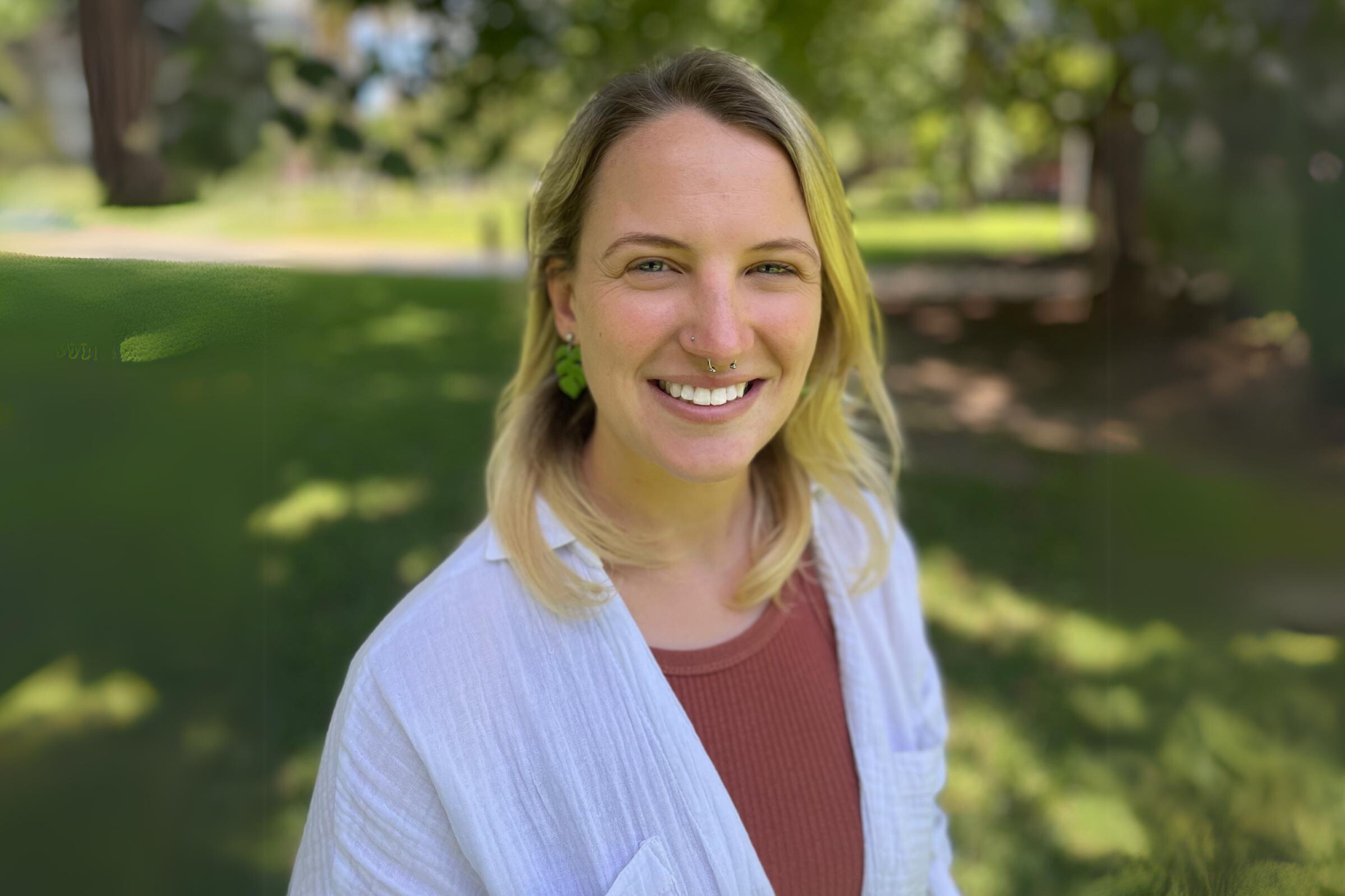 Have you ever found yourself at a career crossroads within your current company, wondering how to chart a new path forward? 
In today's blog post, we'll delve into the inspiring journey of Katie Lock, our People Operations Specialist at mx51, as she masterfully navigated her career transition within the organisation. Join us as we explore her story and the valuable lessons she learned along the way…
Can you describe your career journey within mx51, including the different departments and roles you've worked in?
I joined mx51 as an Assistant Accountant in 2019, when we were still part of Assembly Payments. I had just spent two years as the Finance Manager of a tiny clothing startup and was ready to be part of a wider team again and was drawn to working for a tech company, after starting my career at one.
In early 2020, mx51 split out from Assembly Payments and as many of the operational roles went to the other side of the split, we were starting our Finance and People functions from scratch. Shortly after, the world went into lockdown and our hiring plans went on hold. Without the ability to hire new roles, but with the time and space to try new things, I was encouraged to explore learning more about the world of HR so that I could cross-skill.
I completed a Diploma of HR, and my role was then reclassified to Business Operations Coordinator - to capture the diverse range of tasks that I was performing across Finance, HR, Operations, and more. After some time and our business growing significantly, the areas I supported were requiring more hours - and therefore, my role needed to be split into two. Given I had already performed an accounting role before, I decided to stay curious and pursue the HR option - and have been in the People Operations Specialist role for over a year now.
What motivated you to explore various roles and departments within mx51 rather than sticking with one specific career path?
Whilst having a background and degree in accounting, I knew quickly that a traditional career in accounting/finance wasn't going to suit me in the long-term. We spend so many of our hours at work, and life is too short to stay in a career path that you're not completely satisfied with. I was fortunate to work in an environment where I was trusted to try new things and learn more about my interests and strengths before committing to a particular path, and I didn't want to bypass that opportunity and look back with regret.
What skills and/or qualities do you believe you've developed through your diverse career experiences that are valuable in your new career path?
I've gained experience with thinking of creative solutions to solve problems, as in start-ups you often don't have a large budget to work with. With coding, there are often hundreds of different ways to solve the same problem - it's about trying to find the best solution for the scenario - and then coming back to tweak later when you have more knowledge or resources.
My diverse career experience has also elevated my communication skills due to dealing with a wide range of stakeholders, which I think is valuable for any career path. As software engineering usually requires working in teams, experienced communication skills will aid collaboration and teamwork.
What inspired you to pursue further education or training to prepare for your new career as a Graduate Engineer?
While there are a plethora of free/cheap resources online to learn to code, I knew that I personally needed the structure and accountability of an accredited course. Coder Academy has been a great fit for me - I learnt about their course once we hired Jason, and I definitely picked his brains before committing to enrolling.
Having an accredited diploma also will make it easier to get my foot in the door for my first Graduate/Associate Engineer role, as some companies do require a minimum education level if you don't yet have relevant work experience.
Can you talk us through the support and opportunities mx51 provided to facilitate your career changes and educational pursuits?
With all of my managers over the past few years, I've been able to have an open conversation about which projects and responsibilities I have interest in exploring or trying, and I haven't been confined to a single box. This meant that when I was able to transition into a dedicated People role, I was able to help shape my position description to ensure that I was set up for success.
mx51 has been incredibly flexible with my study workload, allowing me to flex my work day around assessment periods in particular. For my final term, I am taking advantage of a formal flexible working arrangement, and condensing my working hours across a fortnight into 9 working days - giving me every second Monday to focus on study. This has been very beneficial as sometimes I struggle to context switch from my day job to study in the evening.
My colleagues have all shown genuine support and interest in my studies, and many have offered guidance or advice with my studies and new career path.
Any final words of advice you'd like to give to others who aspire to make similar career transitions within their current organisation?
If you have the option to explore new opportunities or areas within your current workplace, I highly recommend doing it! It can help you understand if you are passionate about a different career without needing to restart from scratch.
I also would recommend employers to support internal mobility wherever possible in your organisation, as it truly does lift retention and satisfaction.
If you're interested in an exciting career at mx51, check out our Careers page.